COFFE WORKSHOP AND CUPPING
← Powrót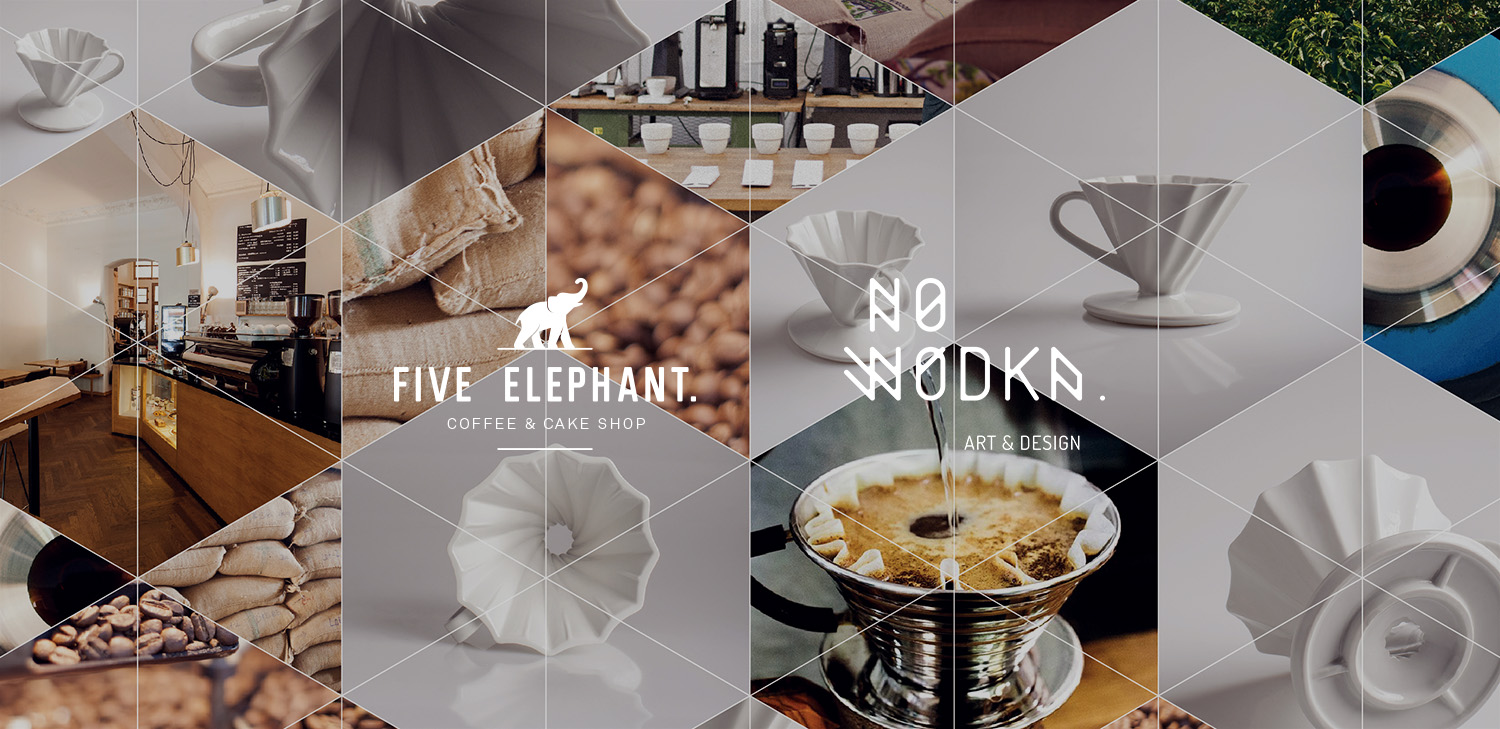 Coffee workshop and cupping
When: 22nd May 2016, 1 p.m. – 5 p.m.
Where: NO WÓDKA Pappelallee 10 10 437 Berlin
Porcelain and coffee were always good friends! Together with Five Elephant Coffee & Cake we're inviting you for a workshop and coffee cupping. Get some knowledge of the history and provenance of coffee and taste the flavours of beans roasted on both sides of the Oder. Furthermore we're proud to celebrate with you the premier of a porcelain dripper designed and handcrafted by MOPSDESIGN. On this special coffee day we're offering you 10% off on all porcelain products in our store.
WORKSHOP & CUPPING: idea and schedule
For most of us a cup of coffee is an integral part of every morning. In modern world and rushed lifestyle, coffee appears to be an obvious element of an everyday life, just a black, bitter liquid that helps us to handle with professional and private challenges.
This way of consuming and considering coffee depreciate it.
During the upcoming workshop we're going to show you that coffee it's not only an energetic beverage, but also a drink rich in different flavours and aromas as well as in a long history.
Come and let Filip Makara and J?nis Podi?š from Five Elephant Coffee & Cake introduce you to the world of coffee in the pleasant atmosphere of a Sunday afternoon. Through mindful degustation relax yourself and appreciate the wide range of tastes enclosed in coffee beans. The selection of "Polish coffee" will be made and presented by Michał Sowiński from Baltic Coffee Collective.
The schedule and subjects of the workshop:
INTRODUCTION TO COFFEE
– short story of coffee, how we found ourselves in third wave coffee movement,
– from origin to neighbour cafes, the journey of coffee into our cups
– how we brew coffee?
SENSORY WORKSHOP
– what is cupping and why we slurp?
– flavour wheel – how to discover and understand tastes and flavours present in coffee?
CUPPING
– let's do it!
TO FEEL AND EXPERIENCE MORE, PLEASE DO NOT USE ANY KIND OF STRONG FRAGRANCES BEFORE OR DURING THE WORKSHOPS.
The workshop and cupping are for free but we kindly ask you to e-mail us at rsvp@nowodka.com to confirm your participation und allowed us a better organization.
Für Pressefotos und Interviews wenden Sie sich bitte an:
Nadine Dinter PR l Fasanenstrasse 70, 10719 Berlin
Tel.: 030/398 87 411 l mobil: 0151 123 70 951
E-Mail: presse@nadine-dinter.de l www.dinter-pr.de