Design your own socks with KABAK – vol.3
← Zurück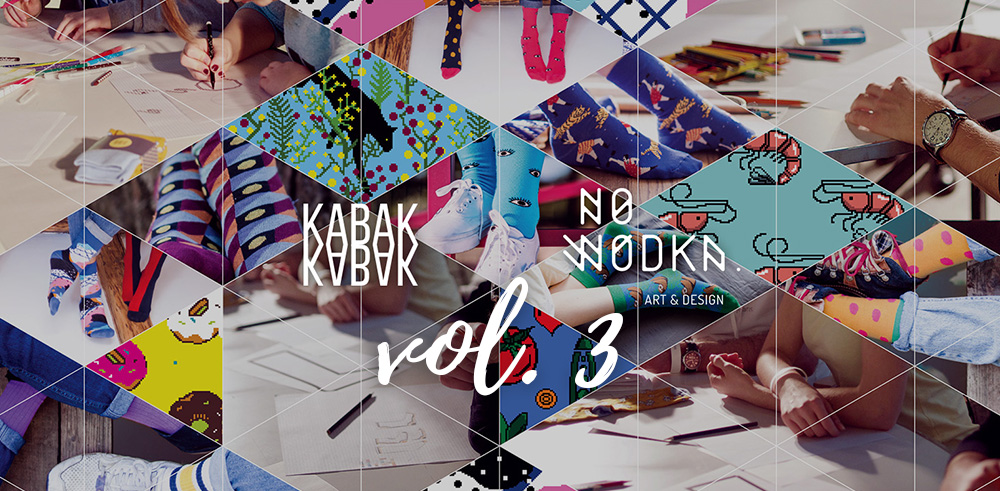 When: Thursday 4th July, 5 pm – 9 pm
Where: NO WÓDKA, Pappelallee 10, 10437 Berlin
FREE EVENT, NO REGISTRATION NEEDED
You were asking yourself if there is another KABAK socks designing workshop coming this year? Good news – there is one very soon! Spontaneous events are the best, so let us meet again and design some great and creative motifs!
We know how much Berliners love good food and enjoying it in great company and that's why this year's theme will be the BERLIN FOOD SCENE! Come over and get creative with us!
If you've always dreamed of becoming a designer, your head is full of creative ideas and you want to taste how it feels to design products – this workshop is for you! Or maybe you just want to join us because you enjoyed our workshops so much in the past years – we'll be very happy to see you again!
In the end of our workshop we're going to select 1 winner whose design will be produced!
HOW: The idea is easy – no age limits, different difficulty levels tailored for both – participants with design experience and people with no knowledge in this field and lots of fun. Everyone is invited, don't hesitate, join us and have fun!
You don't need to bring anything, but good ideas – we'll take care of the rest (pencils, markers & co.).
PRIZE FOR THE WINNER: 10 pairs of socks with your own design and mention on the packaging about the author.
During the workshop we will show you some KABAK products that you might not have seen before and of course we'll prepare some special socks deals, so drop by and have a great time with us!
See you there!
NO WODKA & KABAK