Spring welcome at NO WÓDKA
← Back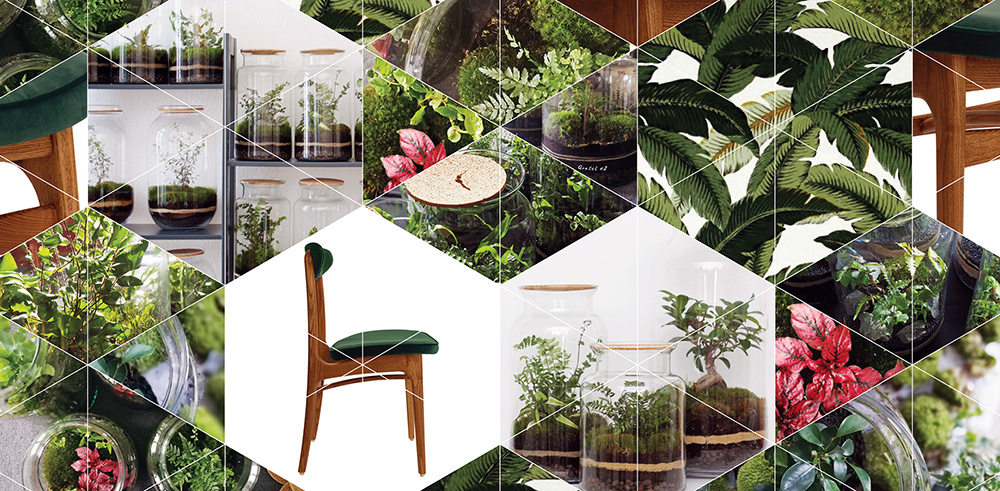 When: Saturday, March 24th, 11am – 7pm
Where: NO WÓDKA, Pappelallee 10, 10437 Berlin
Spring is around the corner, temperature is rising, birds are singing, leaves and flowers are slowly appearing. The whole nature is finally waking up from the winter sleep! But since the weather might still be moody, we have something that will bring the spring to your apartment right away. No need to wait another few weeks, bring the green to your home now!
Spring means changes and new arrivals – on this special Saturday we are presenting you the beautiful plant terraria by CAPSULEGARDENS – each of them is a small self-sufficient ecosystem closed in a glass jar, the 200-190 chairs and pillows by 366 Concept – Retro Furniture with spring jungle print, decorative serving boards by BVSK and animal pins by Marcelina Jarnuszkiewicz.
To make waiting for spring weather more pleasant we will serve you delicious prosecco and prepare some secret specials… so stay tuned and let's celebrate the coming of spring together at No Wódka!
EXTRA: Meet Kamila, the creator of CAPSULEGARDENS – she will be present at NO WÓDKA from 12pm till 2pm to answer all your questions regarding the maintenance of terrariums.